First off, let me apologize for the week delay in this article releasing. I've been in the last stages of a side project that is semi-related to this site. If you're new here, I started a business a ways back after my first breakup, and I'm about to put the finishing touches on my latest project.
Again, it's not entirely related, but once it's done I'll leave a link to it in a to be created section on post breakup success.
With that being said, let's dive right into today's topic.
This is Part 2 of a 3 part series about the ins and outs of ending your relationship with your girlfriend. If you've not read part 1, about how to know when it's time to end your relationship, read it before continuing!
Today I'm going to show you the best way to breakup with your girlfriend. It'll minimize the pain for both of you, although you won't think it's easy at first.
Of course, you can always take an easy out and just break up with her via text.
However, if you're serious about doing this, you should handle it the right way.
To make sure we're on the same page, this guide is for guys who have been in a serious relationship for a reasonably long amount of time (6+ months). If you are still in a relationship that's not too serious, you can still use this guide, as it's universally applicable. However, you would be fine texting her too.
That being said, you breaking up with her is going to make you the asshole initially. There's no way around that. The question becomes, what type of asshole do you want to be remembered as? The asshole who's reasoning makes sense down the road, or the cowardly asshole who just ran?
If you really love your girlfriend, I would hope you'd pick the former.
Don't Linger
In our previous installment I wrote about the signs that your relationship isn't where you need it to be, and when you should consider ending it.
The most important part of the breakup is the timing. Once you see the signs, don't let the relationship quietly toil on. You don't want to be unconsciously treating her poorly because you've already got one foot out the door. That reflects negatively upon you as a man.
The longer you agonize over doing it, the more painful it's going to be. Understand that no matter what you do, there's not a perfect moment for a breakup. You're also not going to make it any easier on her by waiting.
Even if you think you're hiding it well from her, women have an unconscious sixth sense that tells them when something is going wrong.
My first girlfriend had the breakup sense in spades. Holy shit, she knew it was coming well before it actually came. I don't entirely know if it was because she knew, but the month long lead up to the breakup was filled with drama and time wasting fighting I could've avoided if I had the balls to pull the trigger earlier.
In the end, she ended up dumping me because I took too long to do my job. I paid the price for it, with a whole hell of a lot more drama.
The longer you wait, the more toxic the situation can become. You're just creating more drama for yourself by waiting. So take a minute, muster up the resolve and prepare to do it.
Once you know you're ready, you don't need to write out a speech. On the contrary, you want to keep what you actually say brief.
Keep it short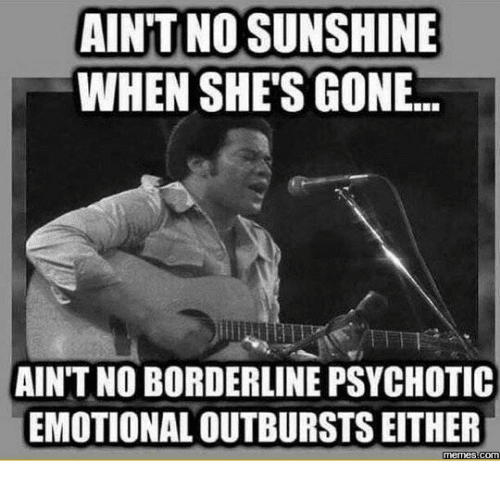 While you may be tempted to pour all your feelings out to your girlfriend when you break up with her, you shouldn't.
Your girlfriend isn't going to give a shit that you didn't like the way she talked to you four weeks ago. She's also not going to believe you when you try to fluff her up with compliments that you think will ease the pain.
So don't bother.
Say your piece, and then leave before the theatrics happen.
The same is true of wanting to hear her out. Don't stay to listen. I know this seems cruel, but take my word for it. If a woman you loved starts crying in front of you, you better believe you're going to second guess yourself.
So just get in, and get out.
Kinda like what I just did right here.
Be Direct and Honest
When it's time for it to go down, you have one job.
Be honest, direct, and to the point. Don't be vague. As bad as this sounds, you want to crush any hope she has of ever getting back together before she even has it.
That means no "maybes" or "just for now" or "I need a break".
If you are serious about ending it, don't use unclear language. Otherwise you're going to cause her more pain by giving her hope that there is a chance for you in the future.
For example, instead of saying:
"Meghan, I think we need a break for now"
You should instead say:
"Meghan, we need to split up, our relationship is over"
You should also seek to be as honest with her as possible. Women want closure as much as men do, and if you're the one breaking up with her, you should aim to give it to her.
Tell her exactly what went wrong, in no uncertain terms. However she takes it is up to her. Don't be unnecessarily cruel or mean, and seek to right wrongs done to you in the relationship.
Take the high ground. Imagine she's your sister, or a close female friend. Think about how you'd want to see her treated by a guy wanting to break up with her. Once you can picture it in your head, be that guy.
Turn "You're gotten too fat for me" into "I'm not attracted to you in the same way I was before. We both enjoy different ideas of health"
Regardless, make sure you still get the point through. Don't hold anything back.
Think about what you're going to say ahead of time. It should be short, sweet, and to the point, that way you have less chance of becoming emotional and saying something you don't really mean.
Resist the urge to get emotional or comfort her
The first time I had to break up with a girl, I cried like a baby.
Seriously, I cried so hard I ran out of tears.
I didn't even think it was possible for a man to cry as hard as I did.
While there's nothing wrong with crying, I did it at a bad time. I did it while my girlfriend and I were still in the same room. She started crying too, and we ended up having "makeup" sex that directly violated the rule of directness. Suddenly, I wasn't as sure of myself. The "we have to break up" turned into "okay, maybe we can fix this"
Did I really still want the breakup?
Of course, she was in tears and was completely emotional with me. I tried to comfort her, but she just kept crying for what seemed like forever.
We ended up talking for another couple of hours, and tried to make it work for about 3 more weeks before I realized that our relationship had been dead in the water and I had been trying to use masking tape to keep it from sinking.
We had been going down all along and I just didn't want to admit it because my resolve had been broken by the sadness I saw in her, as well as the makeup sex.
Don't make the same mistake as I did. When you have the resolve in mind to break up with your girlfriend, you need to do it, and then leave as soon as either one of you starts getting emotional.
Don't underestimate the power of your own emotions. They can make you do ridiculously stupid things that will cost you in the long run.
Makeup sex is definitely one of those.
For the love of god, no "one last time" sex bouts
Take some advice from our feathered friend above: keep your cock to yourself.
Trust me, I know how tempting this is. I've made the mistake of using my rooster at the wrong time several times and I've paid for it every time.
And the worst part? That fucker didn't even wake me up in the morning like he was supposed to.
Disgraceful.
On a more serious note, the sex wasn't even that great.
Don't listen to your little head, no matter how hot your girlfriend is. I promise you, there are better options to get your dick wet.
There's a plethora of reasons to not try to hit it one last time.
For one, she might try to get pregnant to keep you.
Yeah, that really happens. It doesn't happen often, but it happens.
There's no question though, that sex will alter your mindset. The chemicals released into your brain after sex specifically stimulate bonding, which is the last thing you want when you're trying to break up with your girlfriend.
Plus, having sex with her sends unclear signals. You're going to leave her confused, and when she's confused, your breakup isn't over yet. If you want to hook up with her down the road, that's your prerogative, but only do so after you are completely over her.
Really, the only thing one last adventure between the sheets will accomplish is prolonging the pain of the breakup for you both.
Honestly, the only thing worse than trying to have sex with her one last time is trying to be friends right after the breakup.
Don't try to be friends
I learned this one the hard way too.
Being friends with your ex-girlfriend exposes you to all of the negatives of dating her, with none of the positives. The truth is, no matter how much she begs and pleads for you to stay with her even as a friend, she ultimately will be better off without you.
Staying around as a friend is an ever present reminder to her of her failed relationship, and believe me, you'll hear about it from her.
Plus, all those jokes you used to use to cheer her up? Oh no, they won't work anymore either. They'll just remind her of happier times, and she'll proceed to get even more emotional.
Staying around as a "friend" is only going to cause you to be an emotional anchor that continuously reminds her of what she lost.
For your part, do you think your new "friend" is really going to want to do friendly things with you just because she enjoys your company?
If you do, than I've got some George Bush/Colin Powell level bullshit to spoonfeed you.
Go No Contact
I don't think I need to say this: but after you break up with your girlfriend, don't contact her.
If you're really committed to ending the relationship, you also need to be prepared for your breakup conversation to be the last conversation.
Going back to our first rule, your job is NOT to linger. Keeping in touch with her counts as lingering.
The more contact you have with her, the more chances she'll have to throw drama at you as well. Whether this is blaming you for the relationship ending, or just her being sad in general.
At the end of the day, you two broke up for a reason and it's best that you go your separate ways. No contact will offer you a chance to reflect on what went wrong. If you genuinely care about her, it will also give her the time she'll need apart from you to heal as well.
In this case, you'll be less apt to contact her than you might be if she broke up with you. However, you still need to observe the most important tenant of no contact.
Take some time to reflect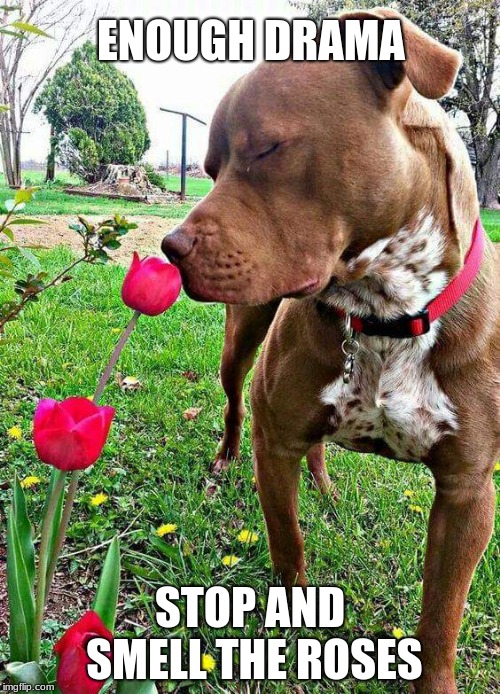 Breakups are hard, no matter what position you're in. However, once you've actually said the words, the hardest part is over. What you choose to do after is ultimately up to you.
Once the dust has settled though, you really should take some time to reflect on what happened. Try to answer the set of questions below:
What did I like about our relationship?
What didn't I like about our relationship?
What was the deal breaker?
What could I have done better?
What could she have done better?
What do I want in the next woman I have a relationship with?
Could our relationship have been saved if we both wanted to save it?
Breakups are a chance to reevaluate what you want in a woman, as well as what you want in a relationship. The lessons you learn can set you up for future relationships that are ultimately more fulfilling. However, to get to that point, you need to know what went wrong so you can see the red flags later.
I would also urge you not to be in a rush to date anyone seriously until everything has calmed down, and you have taken the time to reflect on the entire relationship. Jumping into a new relationship right away will stop you from being able to accurately assess the good and bad of your previous relationship.
If you don't take the time to learn, you could walk into another relationship that just doesn't serve you.
How long then, until you find yourself back at square one?
Talk soon my friend,
Coach Jack
PS: Need help processing the breakup so you can get back to feeling like yourself again? Click here to learn how I can help you.